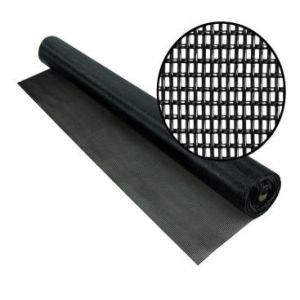 Phifer Product# 3004128
UPC# 047888379279
Strength: "Pet Screen" is seven times stronger than traditional insect screening and offers excellent outward visibility.
Ideal for those areas prime for potential damage and heavy wear in high traffic areas, this screen can be used on screened window screens, screen doors and screened porches.
Pool Cages, Patios and Porches: Pet Screen is the most advanced screen mesh products on the market today.
Insect Control: Pet Screen is great for keeping bugs out while allowing fresh air to pass through.
Wind Damage Protection: The superior strength of Pet Screen eliminates damage caused by wind blown debris. Pet Screen products hold up to the strongest winds and weather conditions.
We carry only Phifer Inc., Pet Screen. Ask for it by name. Phifer is the world leader in fiberglass and extruded vinyl coated polyester screening.
Related Items

Professional Screen Installation Tool
Professional Grade
Combination Roller

10" Steel Saw Blade
250 Tooth 5/8 Arbor
For Cutting Aluminum Frame

Screen Table Jig Set
Complete Table Set
Includes 12 3/4" Jig Clips